Methodology
19. June 2020 By
HUMAN RESOURCE MANAGEMENT IN INDUSTRY 4.0
HUMAN RESOURCE MANAGEMENT IN INDUSTRY 4.0
Manufacturing companies around the world are facing substantial challenges due to recent environmental, societal, economic and technological developments. To combat these challenges, manufacturing companies of the future will need capabilities for managing their all value-chain in an agile and responsive manner.
Companies will need virtual and physical structures that allow for close cooperation and swift adaptation throughout the whole lifecycle, from innovation to production and distribution. When computers were introduced in Industry 3.0, as it was the addition of an entirely new technology, it was disruptive. Now, and in the future, as Industry 4.0 unfolds, computers are connected and communicate with one another to ultimately make decisions without human involvement.
A combination of cyber-physical systems, the Internet of Things and the Internet of Systems make Industry 4.0 possible and the smart factory a reality. As a result of the support of smart machines that keep getting smarter as they gain access to more data, our factories will become more efficient and productive and less wasteful. Ultimately, it's the network of these machines that are digitally connected to one another and create and share information that results in the true power of Industry 4.0.
Defining Human Resource Management
Human resource management is defined as a strategic approach towards the effective employment and development of a highly committed and qualified workforce to achieve the company's objectives. Since its first introduction in the early 1980s, essential functions of this concept were the deployment of human resources as well as the recruitment, selection, staffing and retention of employees.
Human Resource Development
Another vital function is the development of employees, often referred to as human resource development. Focusing on all activities concerning the professional education and training of individuals and teams, this function heavily influences organizational development, and thus, the present and future performance of any organization.
Topics for consideration in the coming digital age: Intelligent and communicable machines and products ahead of us, intelligent factories, personalized production, old and new systems working together, standards, security, how the transformation will take place, labour-technology trade-offs, new skills of the workforce, back-migration of industry, non-light factories.
So what do we need to do in a period when all developed economies are in strategic preparations to adapt to the new situation? How will our economy, enterprises, universities, education and training systems, technoparks, R&D and innovation organizations be affected by this process?
Industry 4.0: It means the integration of information, communication, internet, automation, data collection, and dissemination technologies with new production capabilities. Some studies in the field of Industry 4.0 describe this transformation as equipping traditional businesses with the Internet of Things.
Education 4.0: When we talk about information, we are confronted with an important task: understanding the possible effects of technological developments in education and training systems and the preparation of the existing and new labour force for the conditions of the new period. When transforming businesses, we have to prepare the new manpower required by their new technologies and equip the existing ones with new knowledge and skills.
The Big Change According to Industry 4.0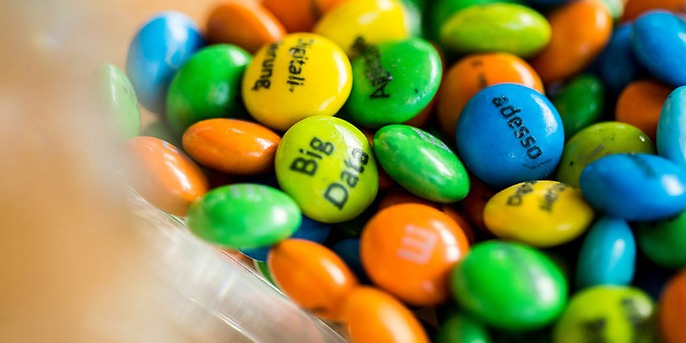 Over the next ten years, enterprises will be focusing on equipping production areas with sensors (data collection devices) and network connections to target data collection and analysis rather than buying new devices. In the factory of the future, the existing skills and capabilities of the workforce will be improved and new ones will need to be added. Some of the existing knowledge and skills will be considered archaic, no longer desirable attributes contributing to a strong resume.
In that situation, fortune will favour those with agility, flexibility, and the ability to quickly adapt to new conditions, rather than those holding to past knowledge and experience. On the other hand, material and process knowledge, which continues to be of interest today, will remain important.
The famous book, "The Second Machine Age" predicts that robots will replace white-collar work. In this dark illustration of the future, it seems inevitable that there will be a change from simple repetitive tasks such as quality control, production assembly and planning to information-based decision-making and problem-solving skills.
10 Occupations Expected to Increase The Most in Coming Years:
Industrial Data Science

Robot Coordinatorship

IT / IoT Solution Architecture

Industrial Computer Engineering / Programming

Cloud Computing Expertise

Data Security Expertise

Network Development Engineering

3-D Printer Engineering

Industrial User Interface Design

Wearable Technology Design
Industry 4.0, which is still in its early stages, is largely characterized by the convergence of real and virtual worlds, increased connectivity and intensification, the spread of big data and analytics, and the intelligent automation of industrial automation.
While transferring the knowledge of these new systems to students of all ages and experience groups, it will be useful to simulate new industrial systems in order to understand the renewed automation technologies. It is now much easier to reach the necessary systems and mechanisms for similar education and training.
On the other hand, especially at the university level, the engineering curriculum has to give importance to the practical learning of physical devices such as robotics, kinematics, control systems, sensors, actuators, and automation devices. Most likely, the change of technologies and the transformation of enterprises will take place in the game, which will leave time for the necessary systematic transformation of the education system.
Industry 4.0, which includes research and consulting organizations, points out that the innovative technologies that drive data collection are IT, connectivity, data analytics, artificial intelligence, augmented reality, and 3D printing.
With more innovations to come, we all need to adapt to the wind of Industry 4.0's changes and show the necessary agility in every sector and layer of every industry before it's too late.