24. August 2022 By Yelda Barı
Interdisciplinary teams with adesso SmartShore*
With the rising trend of remote work, we can observe a major change in the structure of remote teams. Some years ago, it was almost a best practice to have key project roles such as Product Owner, Business Analysts, Test Managers, DevOps Engineers, Scrum Master onsite at client premises and the remote team had a very clear focus on development. Nowadays we are building interdisciplinary teams in our SmartShore delivery centers for our clients covering all roles - except the Product Owner, which is fulfilled by the client organization. With that blog, we would like to highlight major advantages of the new approach.
Definition of Interdisciplinarity:
Interdisciplinarity is generally understood to mean a factual and substantive connection between individual disciplines. This includes, for example, the joint processing of a problem or question. This results in interdisciplinary communication, which creates added value through an exchange of content that goes beyond the sum of the individual disciplines. In the context of SmartShore, we mean teams made up of specialists from different fields building up a fully functional agile team.
Interdisciplinary teams & how they work:
We believe that such team structures offer several advantages. For example, team members no longer have to familiarize themselves with a wide variety of fields; instead, experts from the respective directions can work through relevant knowledge. Likewise, the individual team members are challenged to think in new ways, and the ideas and thought processes on individual problems are passed on through the interdisciplinary dialog. Interdisciplinary project teams also promote independent work and the personal responsibility of individual team members. This strengthens identification with and commitment to the project as well as company.
Also, this working model is a sensible consequence to be able to live autonomy. All necessary competencies are covered in the team to make decisions and to produce optimally. Being able to (re)act fast reduces time-to-market and generates measurable results in short cycles – ideally every Sprint.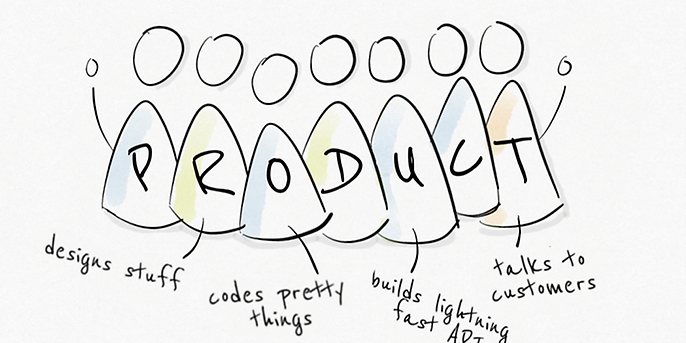 With all that in mind, now what are the benefits of interdisciplinarity?
Diversity of perspectives and expertise...
- makes it possible to understand broader contexts and application fields of technologies and thus to uncover demand-oriented business models.
- promotes clear communication because team members from different disciplines become aware of any misunderstandings and develop a common language.
- leads to a clear distribution of tasks and a strong sense of responsibility and self-awareness with a high level of personal identification, as each member contributes expertise in a specific area.
- increases the likelihood that ideas will be implemented, since all the necessary competencies are present, and the idea is put to the test from different perspectives.
And combining all these observations with our experience; with all the modern tools in place, we believe that "being remote" has no impact on a project success or failure. Instead, we believe in empowerment and commitment of team members to achieve exceptional results.
(*) adesso SmartShore Definition: The adesso Nearshore Model. For more information visit this page: https://www.adesso-smartshore.com/